BaseGlamp® • Montana
Our Story
IT ALL STARTED
AS A DREAM
BaseGlamp® was started in Whitefish, Montana, by four medical professionals searching for an escape for themselves and their families during the quarantine of 2020. What started as a dream for one founder quickly grew into a space that provided a meaningful connection with others and nature, while creating an outlet from the stressful world in a time like never before. Our site consists of 12 geodesic vacation rental domes built on 20 forested acres just north of downtown Whitefish. We invite you to explore our website to learn more about BaseGlamp, and we can't wait to host you!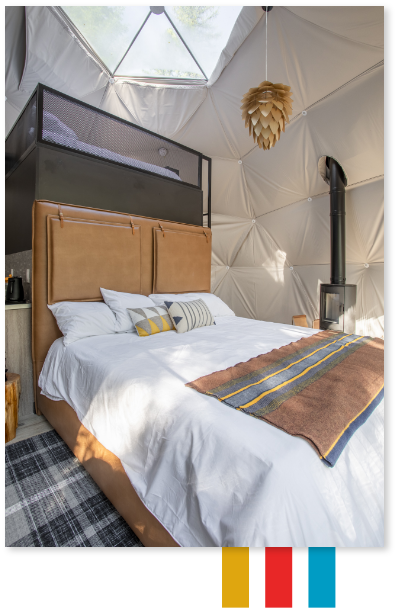 The Seasons
BaseGlamp® is centrally located to numerous seasonal activities.
With endless varied terrain, and hundreds of miles of wilderness to explore you'll never get bored. And if you aren't into the whole risky activity thing, downtown Whitefish has numerous restaurants, shops, spas, and cultural activities. There is something for everyone in this beautiful town.
Our Mission
To provide an experience in nature that is accessible by all with minimal disturbance to the natural landscape of the land.
In experience over things.
In the beneficial link between health and nature.
In the connections, social cohesion, and stress reduction found by sharing our outdoor experiences.
In disconnecting from our busy lives to reconnect with ourselves, our families, and our friends.
In exploring our beautiful world.
In sustainable development.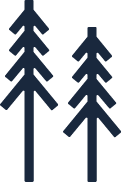 REDUCING OUR IMPACT
while providing an experience in nature
Our pods are placed within the design of nature creating minimal disturbance in the natural landscape.
Our domes are made of fireproof and fire resistant materials.
We use low flow sinks and showers and do not replace linens/towels daily.
Our domes are Fdomes built using a sustainable manufacturing process.
All Fdomes raw materials are 100% recyclable.
Using recyclable containers when possible.